APRES NOIR
WHAT IS APRES NOIR?
Après Noir is a monthly exclusive dinner and concert series that takes place at Chateau Le Jardin Event Venue in Vaughan. One Thursday night a month, Après Noir imports some of the best acts the world has to offer in an all-encompassing evening including a comedic celebrity MC, a range of talented and international opening ambient acts, expansive fashion components, live ambient artists who's pieces are sold all over the world to established art collectors, a recognized and acclaimed chef and of course an A-List headliner who consistently graces each evening with a live show.
Artists that have played Apres Noir: Drake, Rob Thomas, Jennifer Hudson, David Blaine, Bobby Flay, Bob Saget, Shaggy, Jessie Reyez & many more!
My Role?
In conjunction with my work at Chateau Le Jardin I continued to do graphic work with Apres Noir. This included anything in house. An external marketing team was brought in to handle social and the website. Though I was looked at for guidance as I was the only creative at Chateau Le Jardin.
PORTFOLIO ITEM #1: APRES NOIR MEMBERSHIP BOOKLET
I had the opportunity to create the membership deck that was handed out to the initial members of this exclusive series. 100 booklets were printed. These booklets discussed potentials menus, artists & entertainment that would be featured at these exclusive events.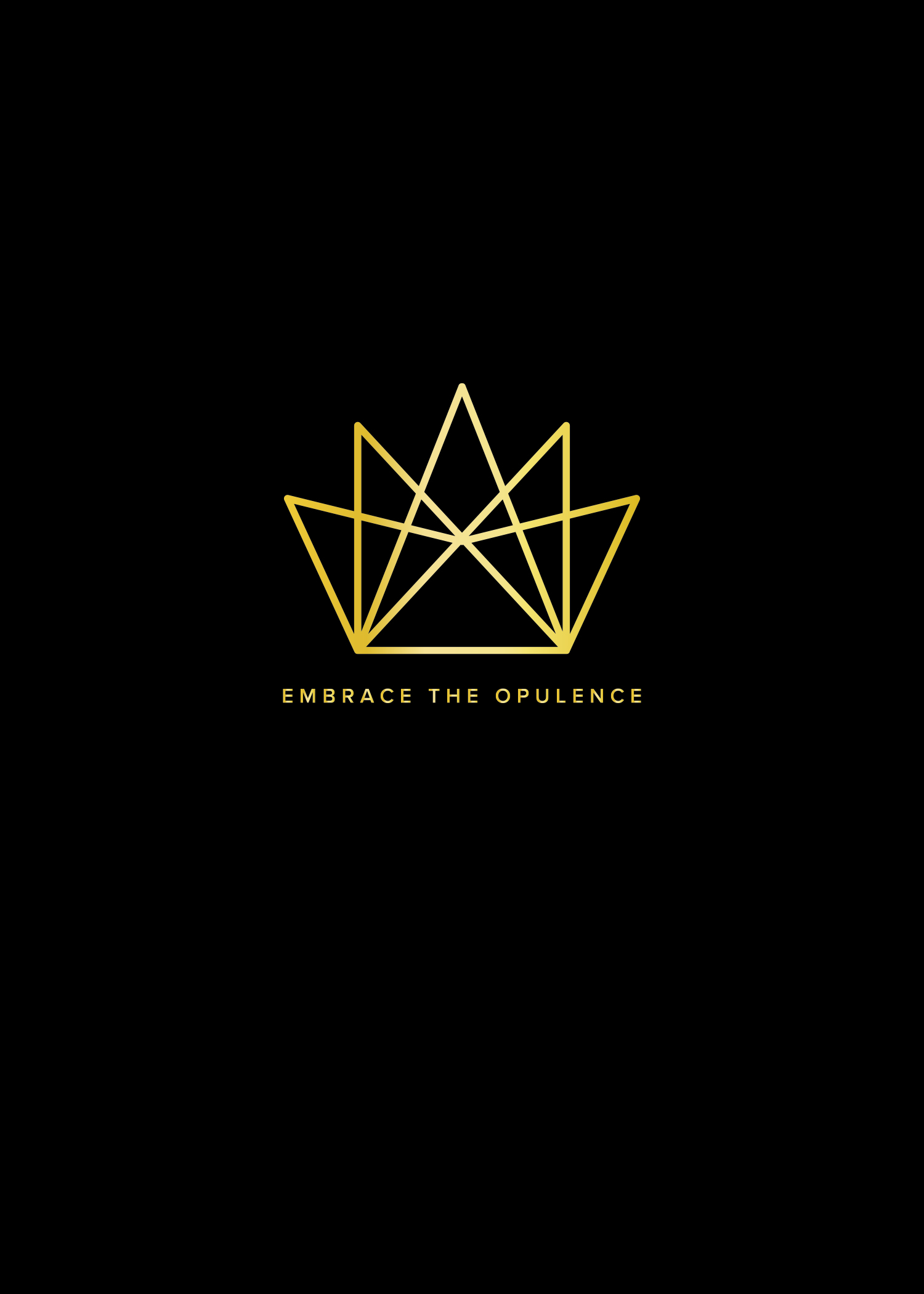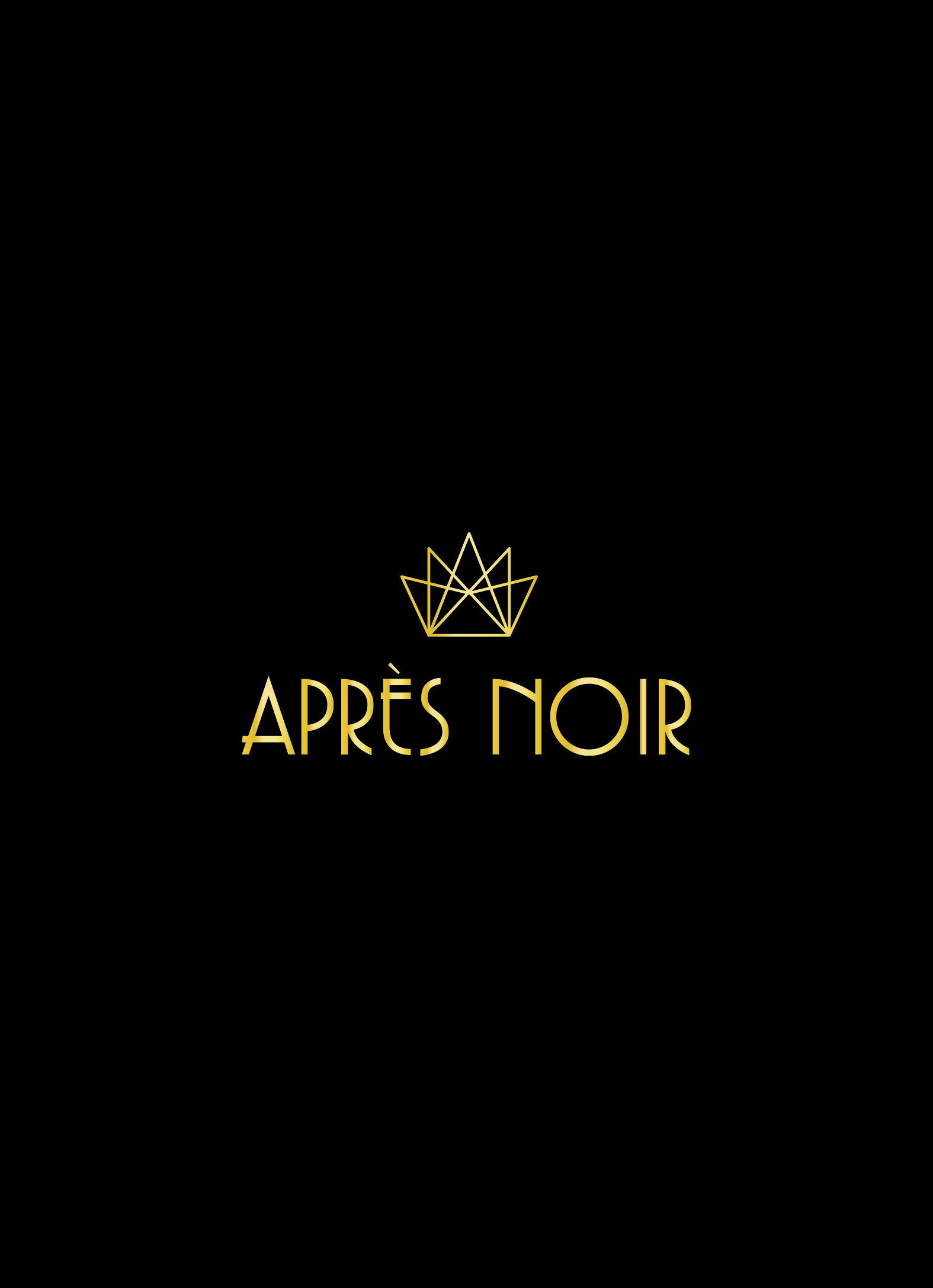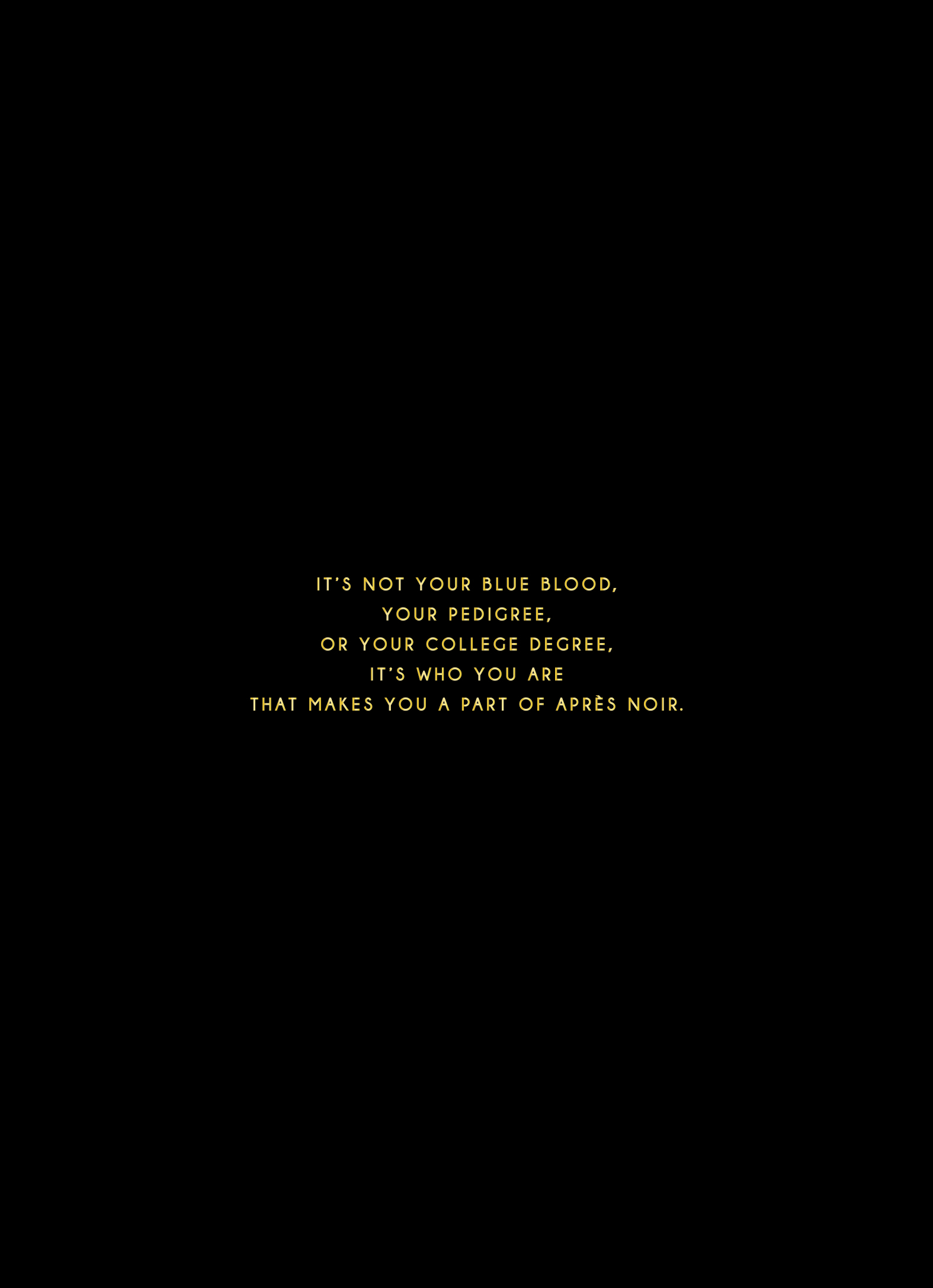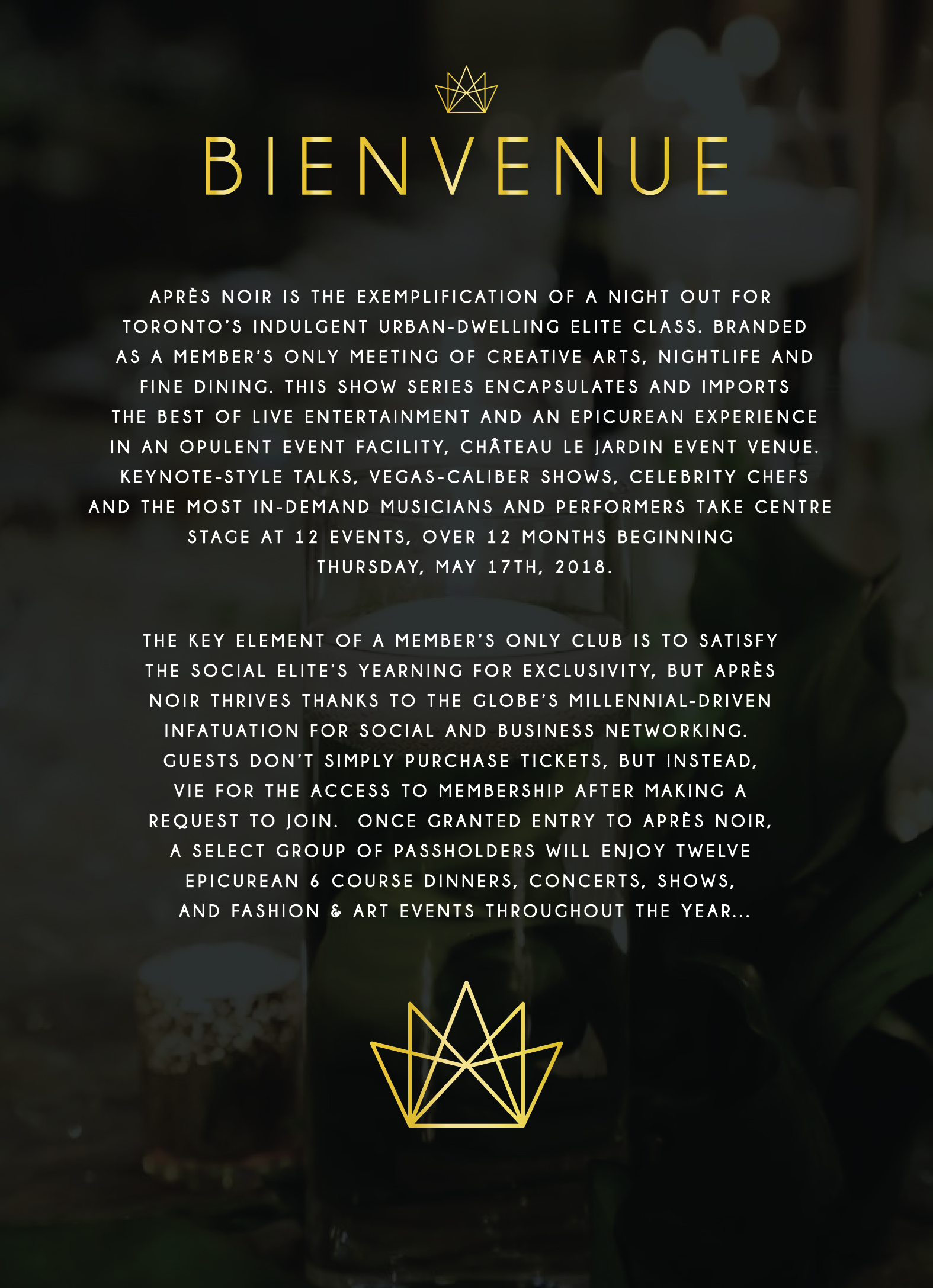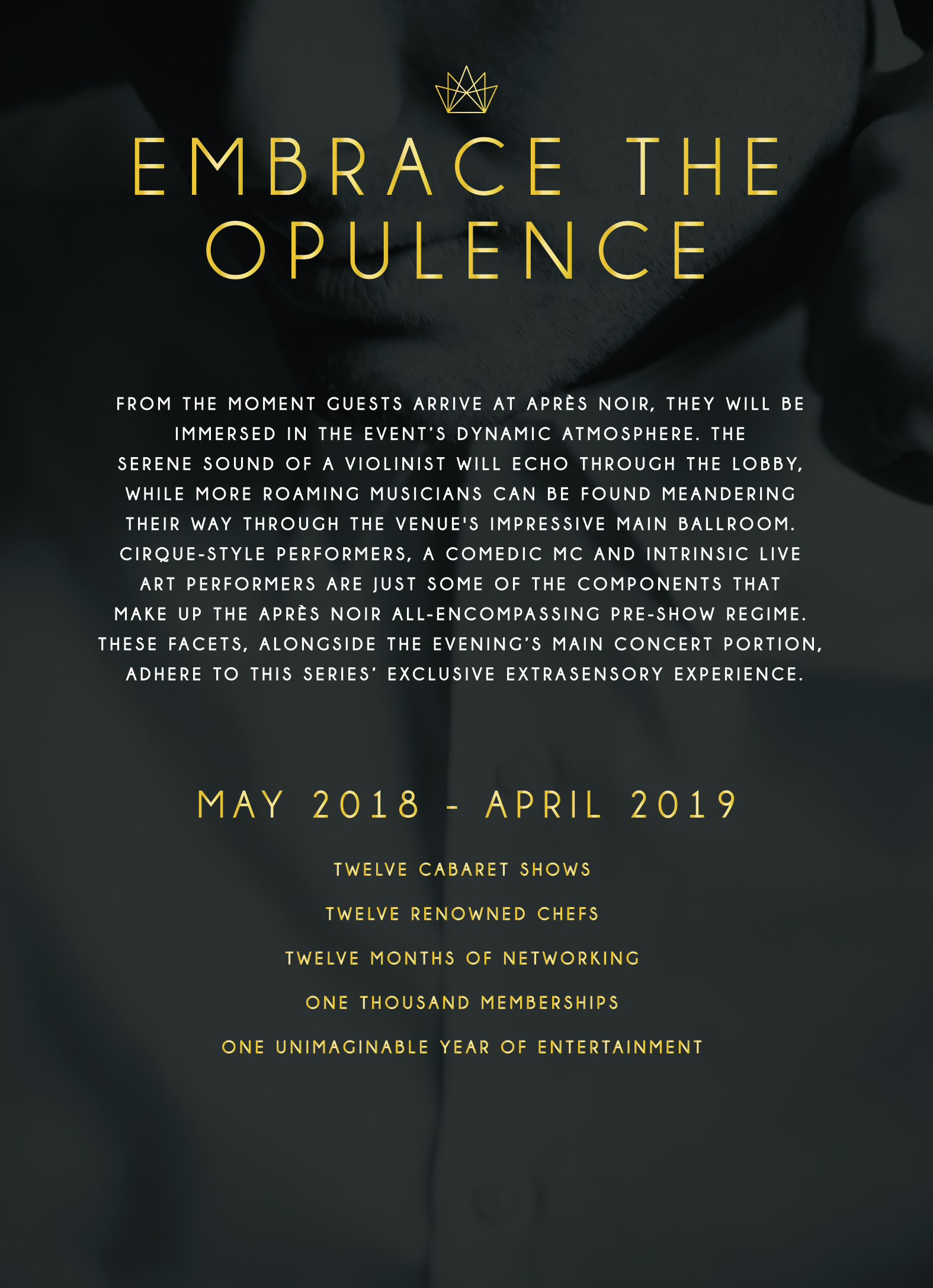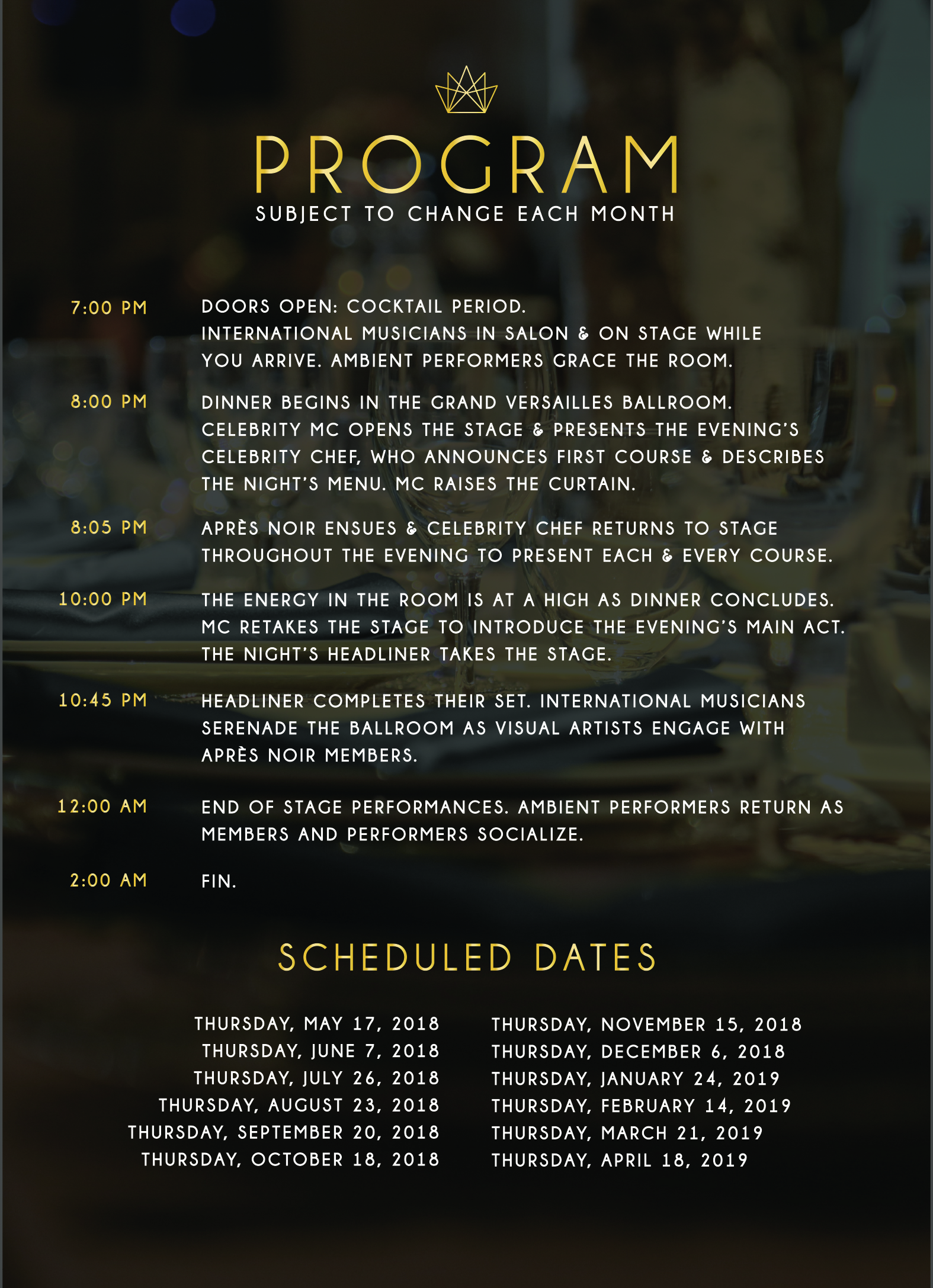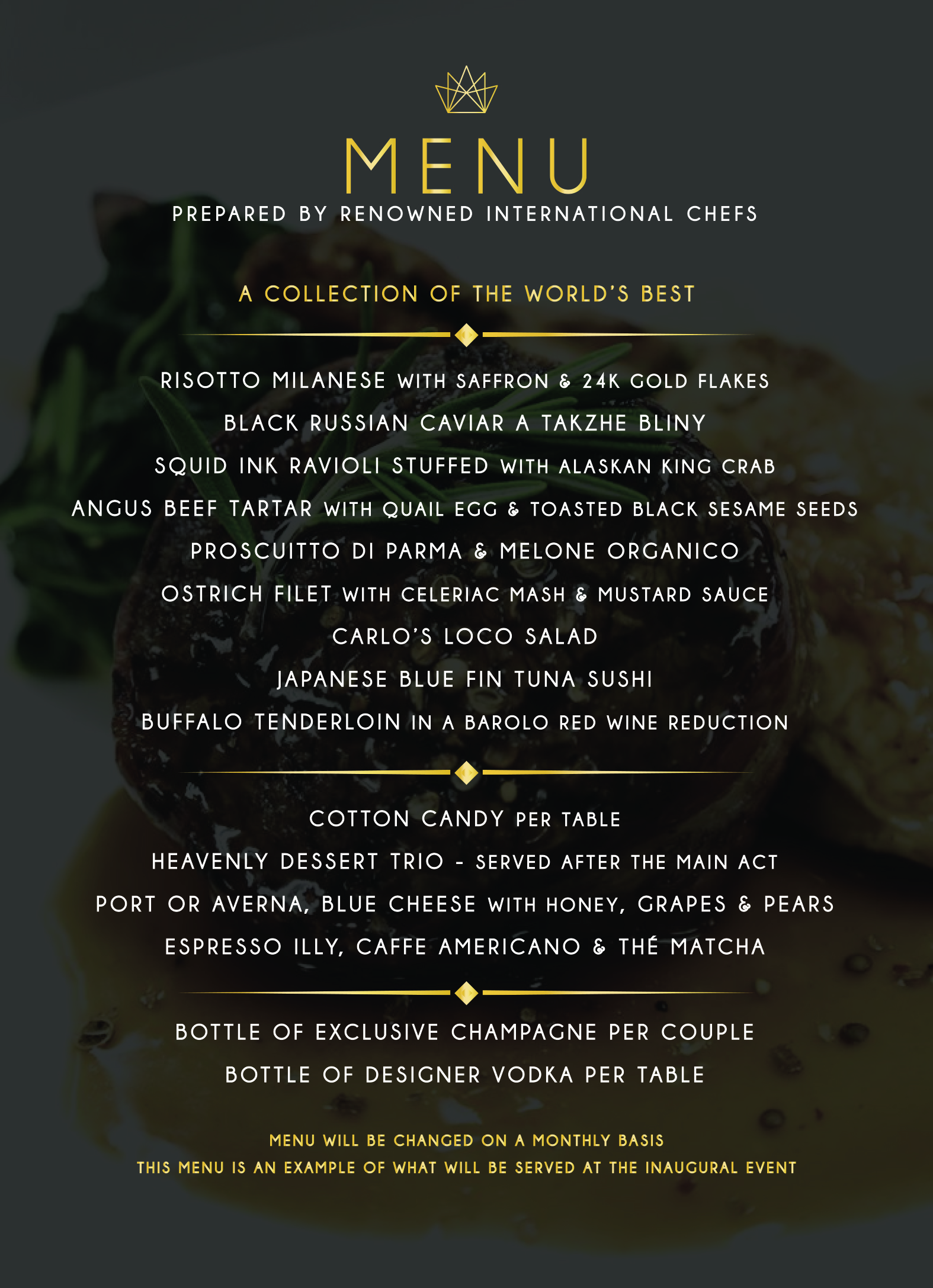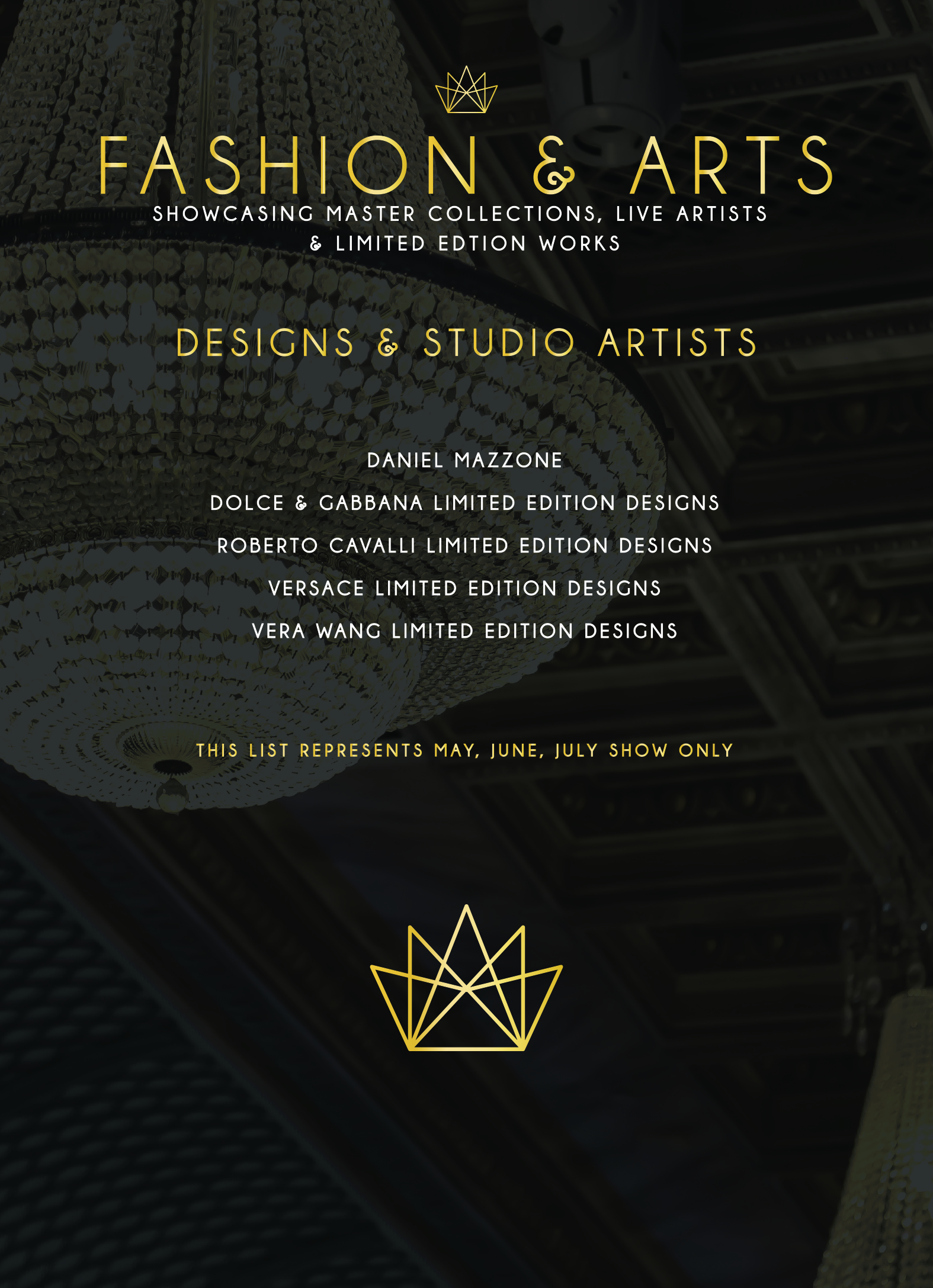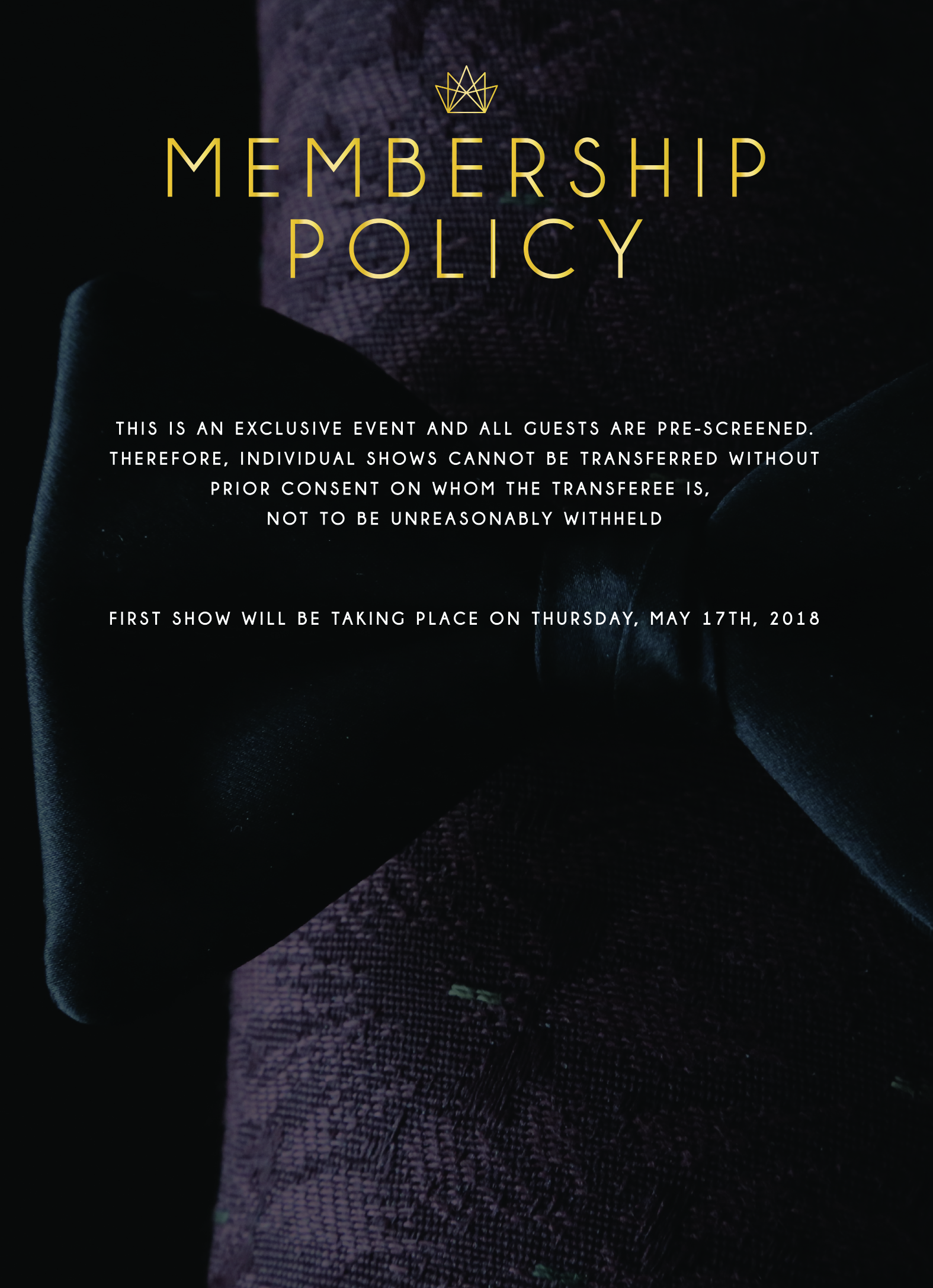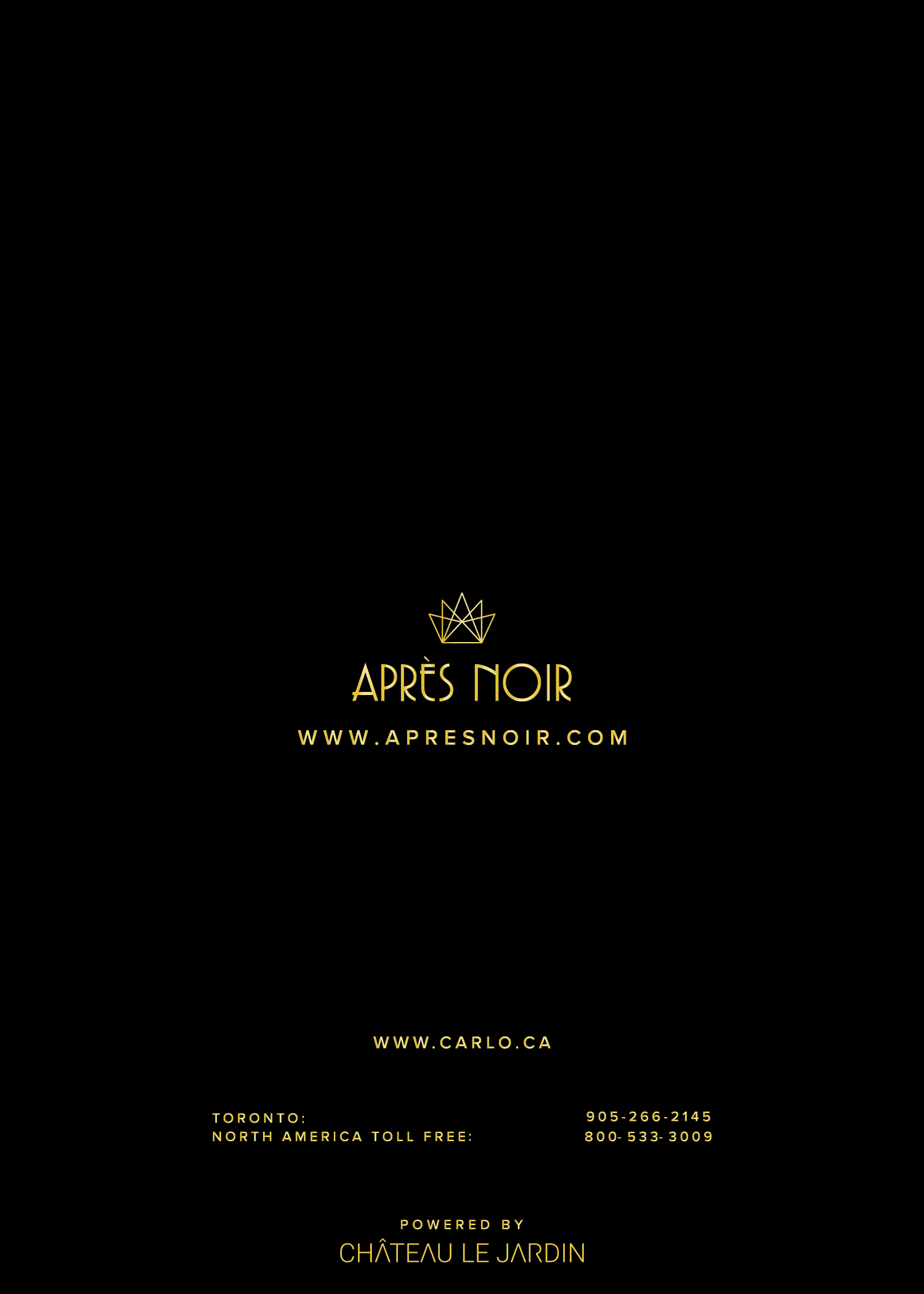 PORTFOLIO ITEM #2: APRES NOIR MAY 17 2018 SOCIAL LINEUP REVEAL
The Official lineup video for the pre-season opener of Apres Noir Dinner & Concert Series I created for Chateau Le Jardin's stream of social channels. The video would eventually be featured on the main Apres Noir social feed run by the marketing team.
PORTFOLIO ITEM #3:APRES NOIR TICKET STUBS
Had the pleasure of designing tickets for all the Apres Noir events during the series first season. Please look below for 3 different variations of the tickets.
PORTFOLIO ITEM #4:APRES NOIR MAY 2018 LINE-UP CARD
Below is a poster for the Apres Noir lineup. The concept here was to create something modern and elegant that could advertise everything the event has to offer. This was created to be a digital & printed poster.
PORTFOLIO ITEM #5: APRES NOIR CLOTHING EXAMPLES (CONCEPTS)
Clothing concepts that never went to print. I was asked to develop concepts for various Apres Noir apparel items. The idea never fully became a reality as no clothing was ever printed for the event as artists nor the venue could not come to an agreement on the financials to sell event and artist clothing. Below are concepts from crew necks, t-shirts & polos.
PORTFOLIO ITEM #6: APRES NOIR Welcome Letter
A welcome letter that was sent to the first 100 Apres Noir Dinner & Concert Series members. The letter was printed on black velvet paper and elevated gold leaf for the logo. Each letter was hand numbered in the bottom right corner to show the exclusivity of receiving the letter.
PORTFOLIO ITEM #7: APRES NOIR MENU EXample
Photographs and Menu created By: Christian Bebis